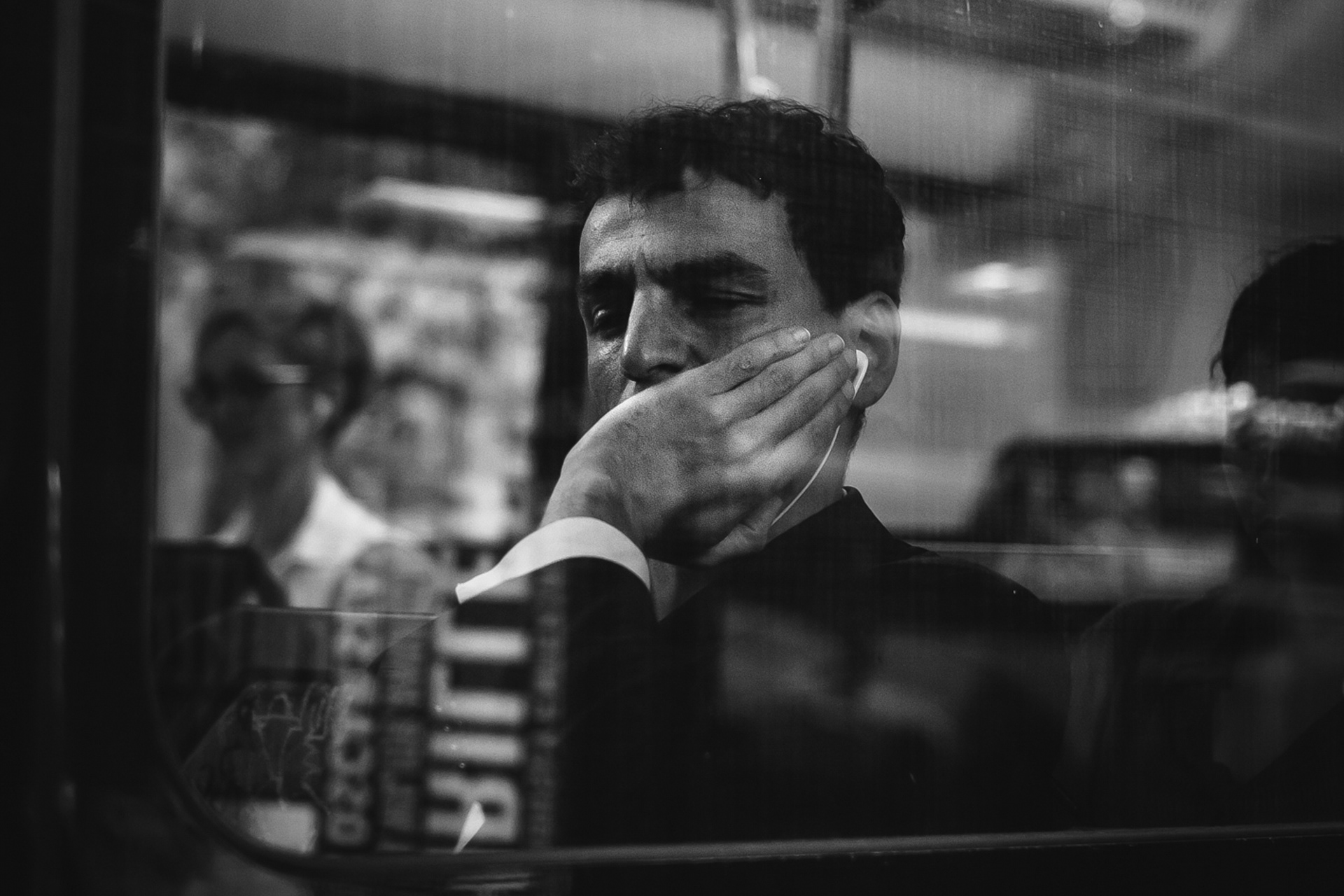 Everyday the masses make the daily pilgrimage to and from work.
The tidal wave of commuters that wash through all cities around the world often have one commonality regardless of location, time, or mode of transport; all too often they display a sense of exhaustion, a loss of hope and at times a visible state of despair.
This is the inspiration behind the 

THEIR GRIND NOT MINE

 project which initially started with the Instagram hashtag #theirgrindnotmine, and see's the project draw on the street and documentary background of content creator LESTER JONES.
Through the project Lester is choosing to explore the human condition, the emotion and at times the humour that can be found within the misery inducing ritual that we all know as commuting.
The pace of society is quicker than ever before, and in cities around the world we commonly see people working harder, moving faster, and looking less and less thrilled about running on the hamster wheel that is life.
So, the Their Grind Not Mine concept comes from asking the question; if we spend so much of our lives working, why do we do it if even the process of us getting there makes us so vacant and miserable?
After many years of previously working long hours in an industry that started to lose it's appeal, Lester found his own commute to and from work each day becoming something steeped in misery and despair, something which triggered a change in his professional life, and subsequently the way in which he now views commuting.
Lester is inviting people to immerse themselves in the project, and the mindset it represents, as he asks people to stand back and look at what moods and emotions that commuting represents, and then asks them to consider what commuting means to them?  
Is the dourness and misery something you want to uphold, or is that THEIR GRIND, NOT MINE.